REEL 200M DURAMIX HD NATURAL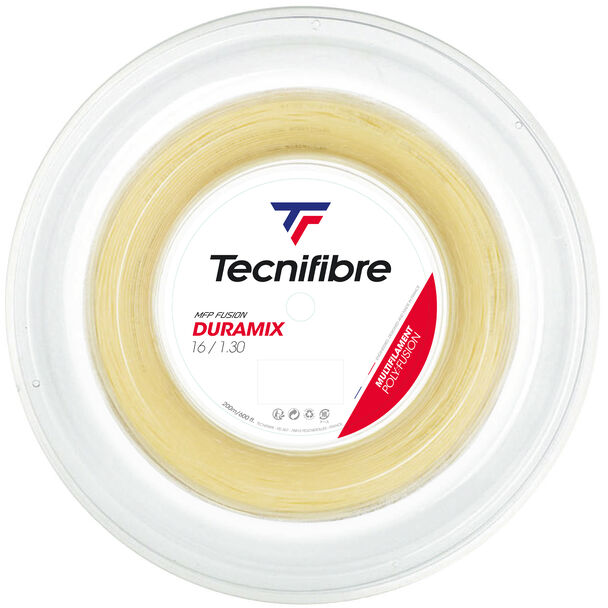 Tecnifibre Duramix tennis string for more precision, firmer feel, good spin and durability.
Description
Duramix is the first string to feature a mix of polyester and polyamide fibres, impregnated with Molten Polyurethane. This unique configuration provides a real plus in control while maintaining a good level of comfort. This string offers : A good level of playability, thanks to its multi-filament construction. A good level of arm protection, thanks to the use of Polyurethane (HD) whose flexibility is set at 100%. A good level of control, thanks to the use of polyester fibre, which is stiffer and deforms less on impact. String made in France. Polyester Fibres (50%): Generates a firm feel and durability for players looking for extra power and control. Polyamide fibers (50%): Improves speed and ball feel. PU HD: 100% elasticity to match the stiffness of polyester. It will provide extra comfort. S.P.L Coating: Anti-abrasion coating for more resistance. It also guarantees good slipperiness to ensure the "snap back" which provides more lift. BEST SELLER IN FRANCE Dedicated to young players or adults looking for more control and durability.