The leading product of the moment
THE NEW T-FIGHT 305 ISOFLEX
Daniil Medvedev's T-Fight 305 Isoflex tennis racket is the most playable 18-post racket available. Developed to provide power and control for the serious competitor with a 630sq cm headsize and 18-post string pattern. But the new T-Fight Isoflex range is designed to unleash players' potential with two TecniLab innovations: RS Section and Isoflex, which provide a specific sensation of dynamic control.
RAZOR CODE ROPE: PRECISION & DURABILITY
The RAZOR CODE string is the most precise and hardest to deform in this range with a composition that allows a lot of control. Tecnifibre is the leading brand in strings and offers a wide range of strings dedicated to all levels and requirements of players. One of the criteria demanded by the best players is resistance.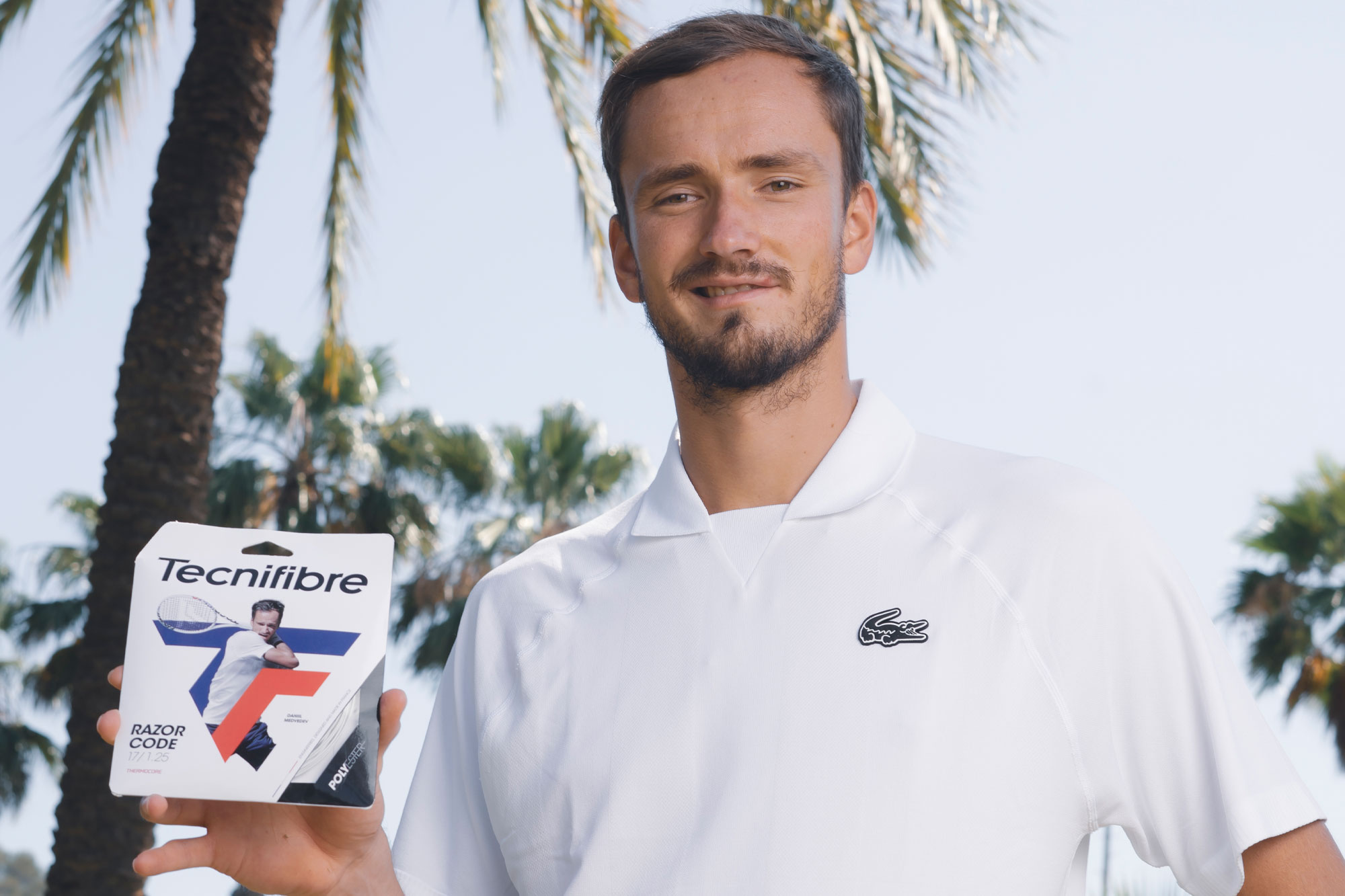 GILLES CERVARA: HIS 10 ADVICE TO BECOME A BETTER TENNIS PLAYER!
Have you ever dreamt to get coached as a pro player? Well, we asked Gilles Cervara, Daniil's coach, elected Coach of the Year in 2019 by the ATP, to give you some advice to help you accomplish your Next Shot!
Follow Tecnifibre news
Sign up for our newsletter to receive our latest news and follow the brand!