Description
The T-Fight 315 Isoflex is the most powerful and stable tennis racquet in the T-FIGHT range.
The new T-Fight Isoflex range is designed to unleash players' potential particularly thanks to two Tecnilab innovations: RS Section and Isoflex, delivering a unique feeling of dynamic control.
"RS Section" combines the best of the classic "square" and "round" frame sections for specific ergonomics with 5 sides to strike the ideal compromise between power and control.
Isoflex technology provides varying stiffness all around the frame in association with each string for a more consistent string bed, enhancing forgiveness and stability on impact.
315 g weight for maximum power, a 630 sq cm head size for greater stability and precision and a 16x19 string pattern for maximum spin.
The best choice for competitive players who can handle more weight.
For top-level competitive players
Used on the Tour
Maximum power and stability
Optimised spin
High-performance, elegant design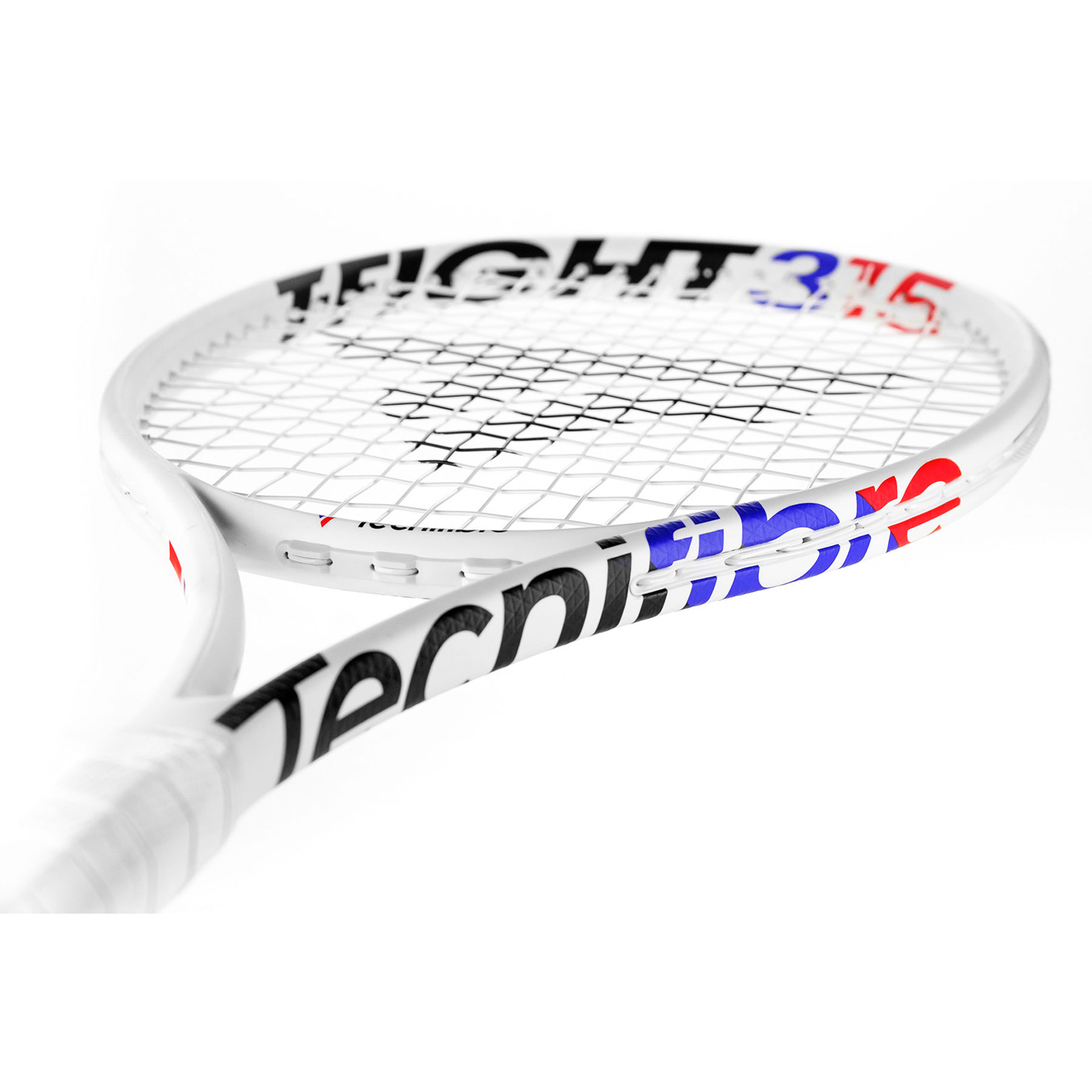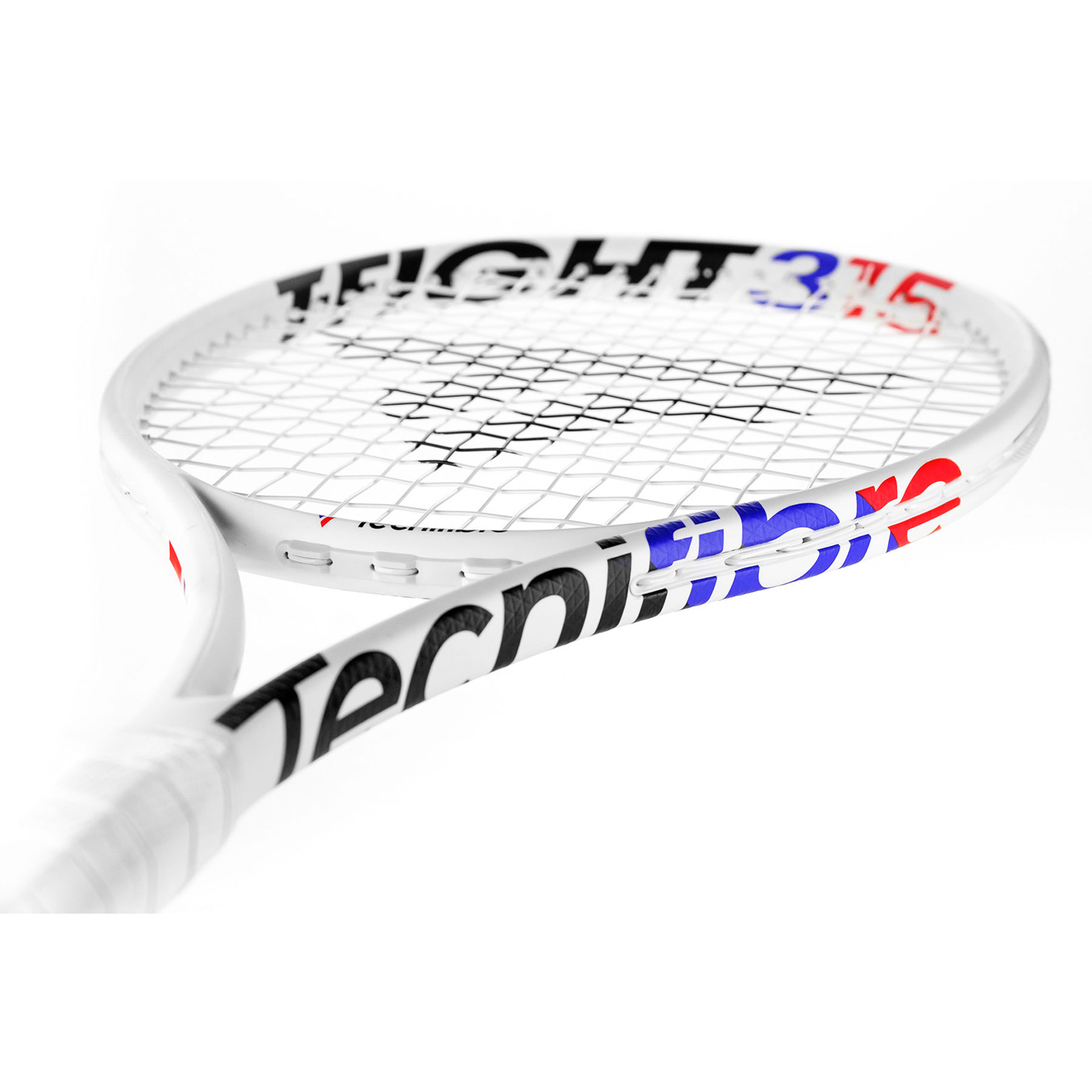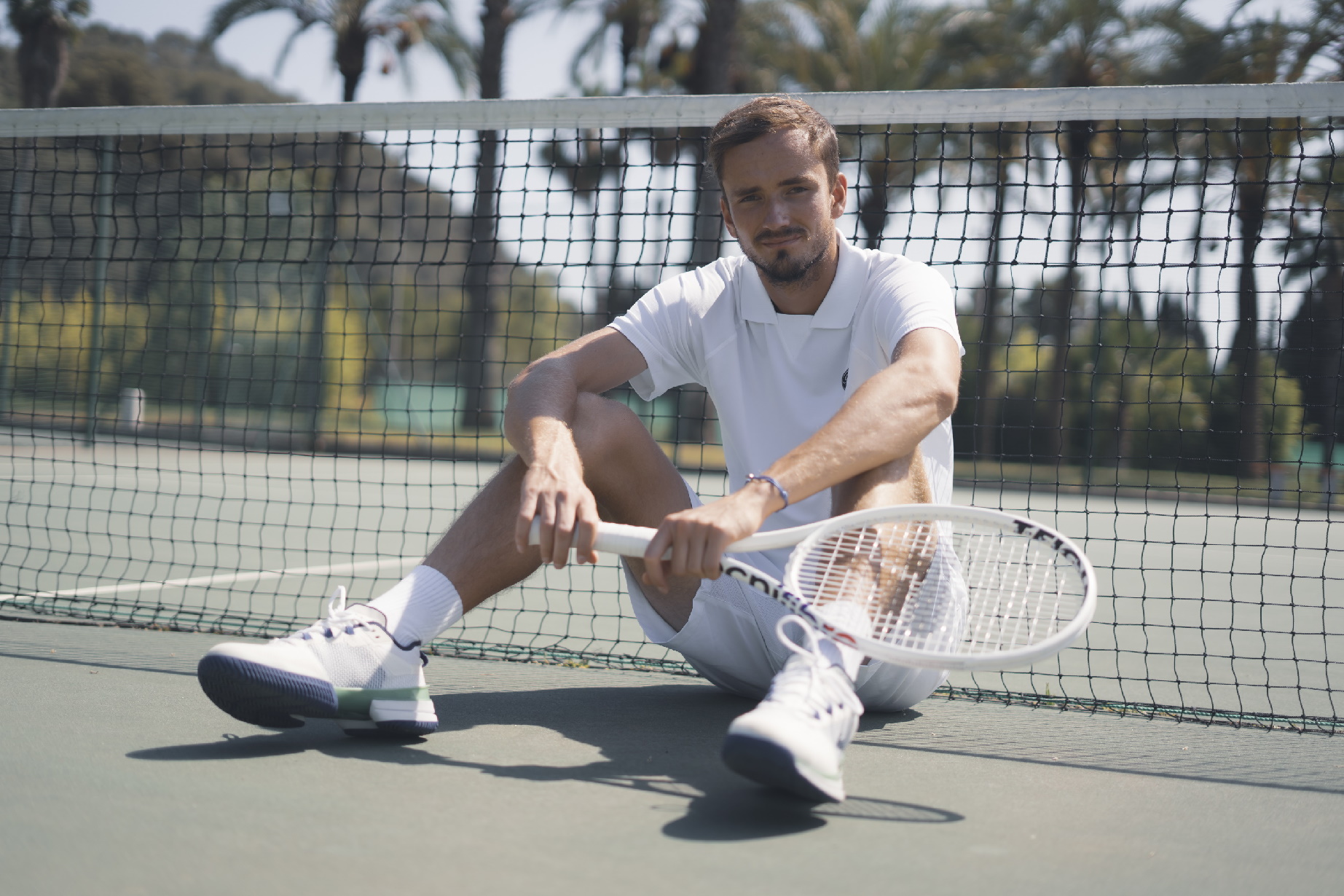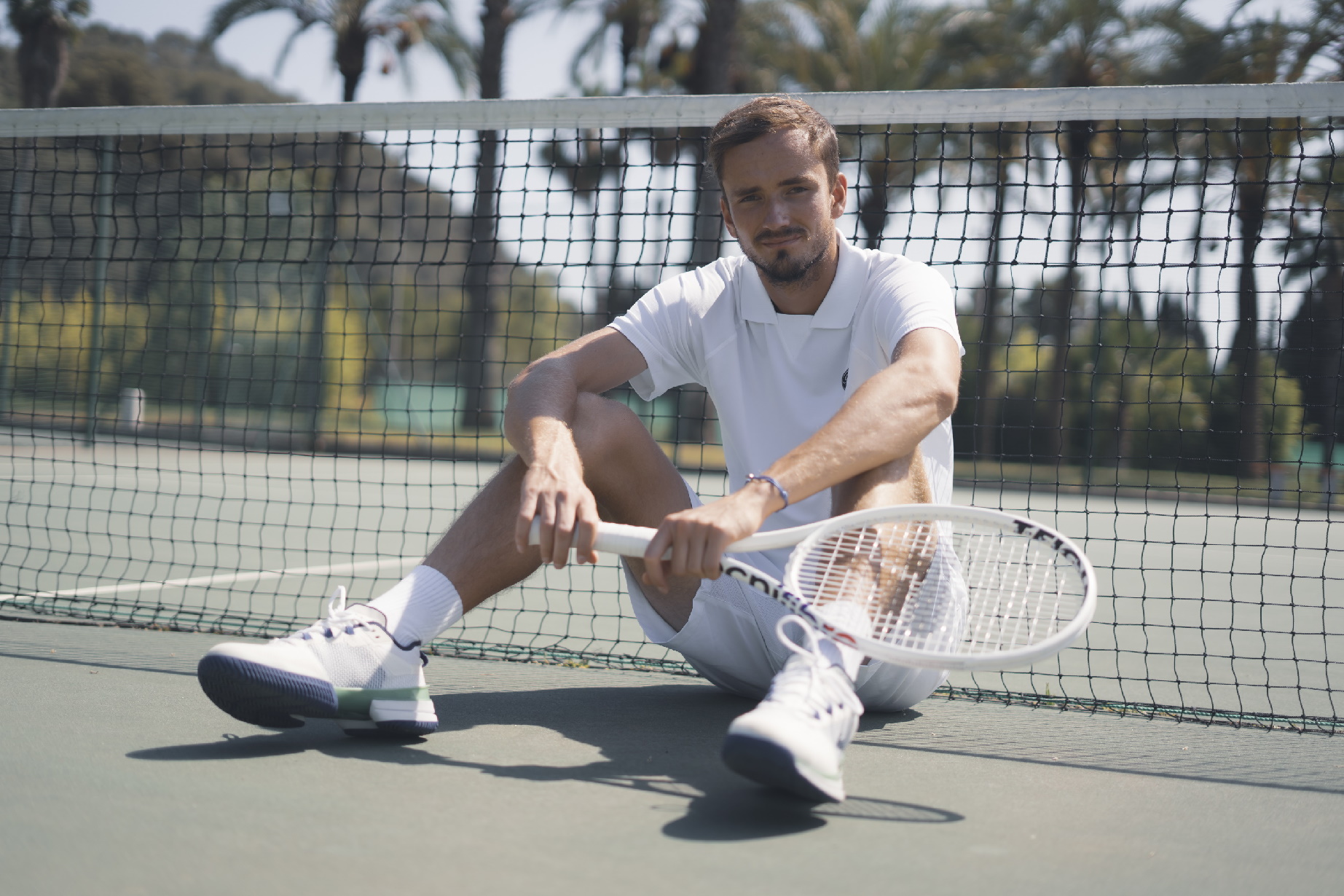 Details
Range T-FIGHT
Material Graphite
Head size 630cm² / 98in²
Weight 315g / 11,1oz
Balance 310mm
Length 68,6cm
Stringing pattern 16x19
Cross section 22,5mm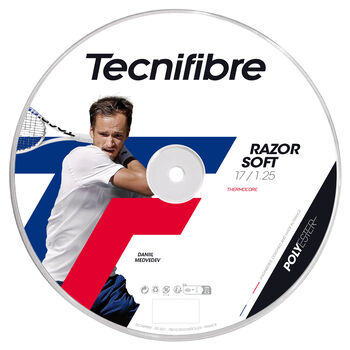 The Tecnifibre RAZOR SOFT tennis string is precise and comfortable.
Maximum power with the T-FIGHT ISOFLEX
The T-FIGHT ISOFLEX 305 is the most powerful tennis racket in the T-FIGHT range for regular and competitive players. The new T-FIGHT ISOFLEX range is the "Next Shot" of the tennis racket and its ambassador Daniil Medvedev.
Designed to :
Provide the perfect balance and performance on the court.
Powerful enough to hit winners.
Stable to let go while maintaining control of trajectories.
Comfortable to improve feel at impact with more confidence.
Maximised spin capture through the design of the screen and string pattern.
The frame geometry has been redesigned with RS SECTION technology, a unique square section with 5 sides and specific angulation to provide the best compromise of power, control and comfort.
The best choice for competitors looking for winning shots.
Racket designed in France.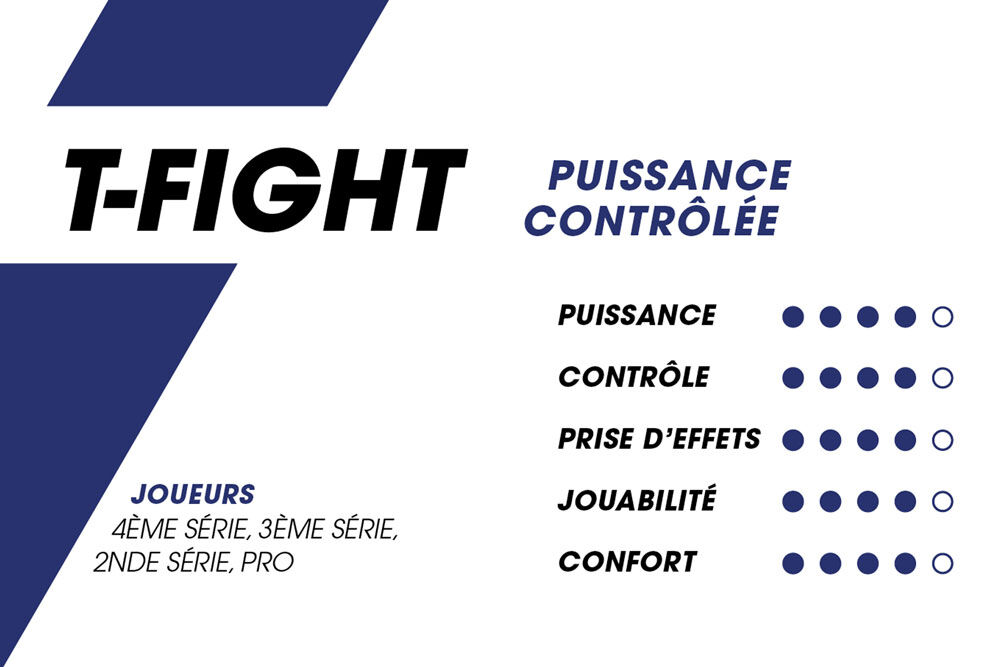 Isoflex
The evolutive sections design named Isoflex, is stiffer on shorter strings and softer on longer strings. It provides consistent string bed's flexibility. As a result, the player keeps the same speed and precision on centered & off-centered hits.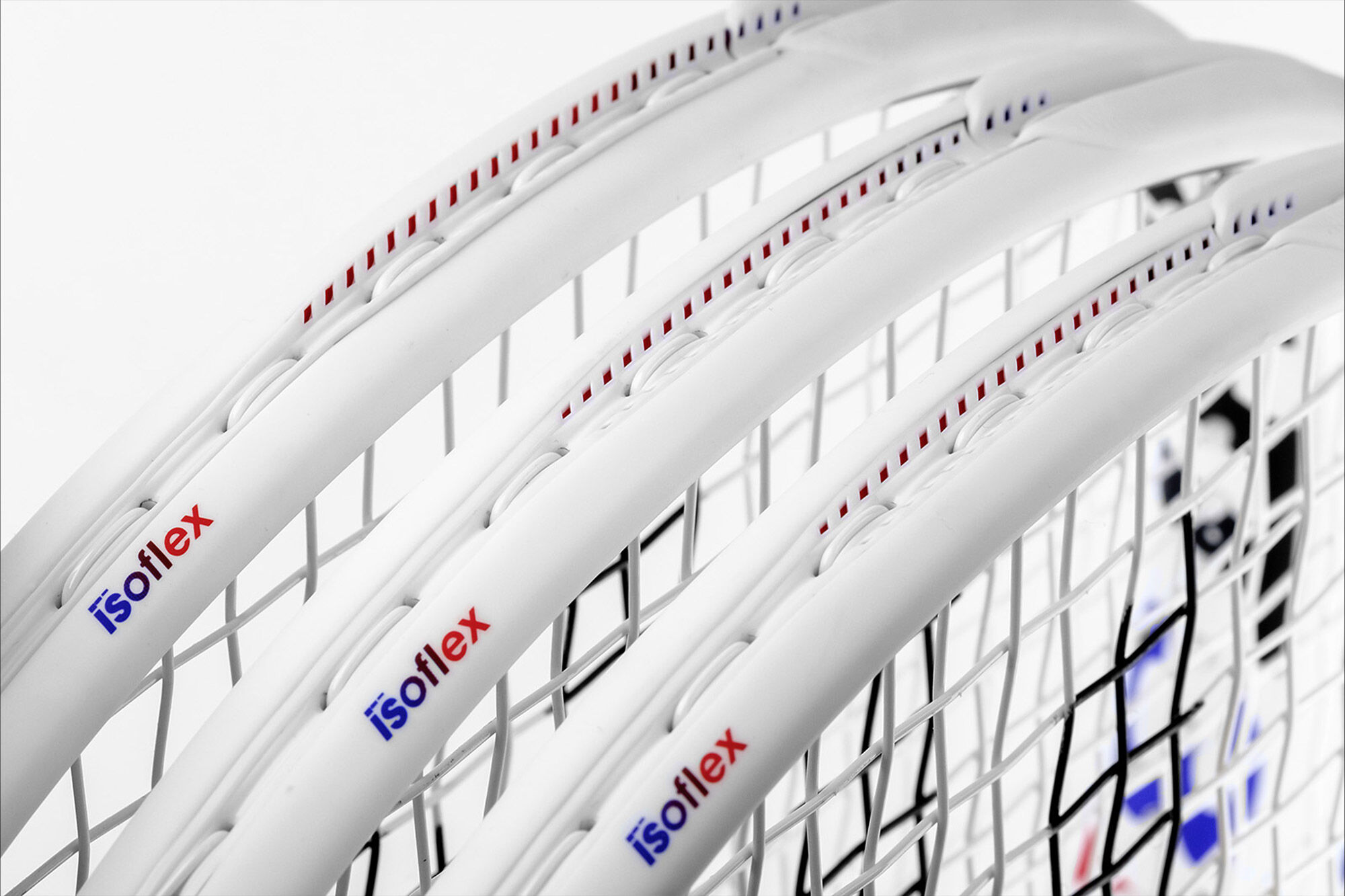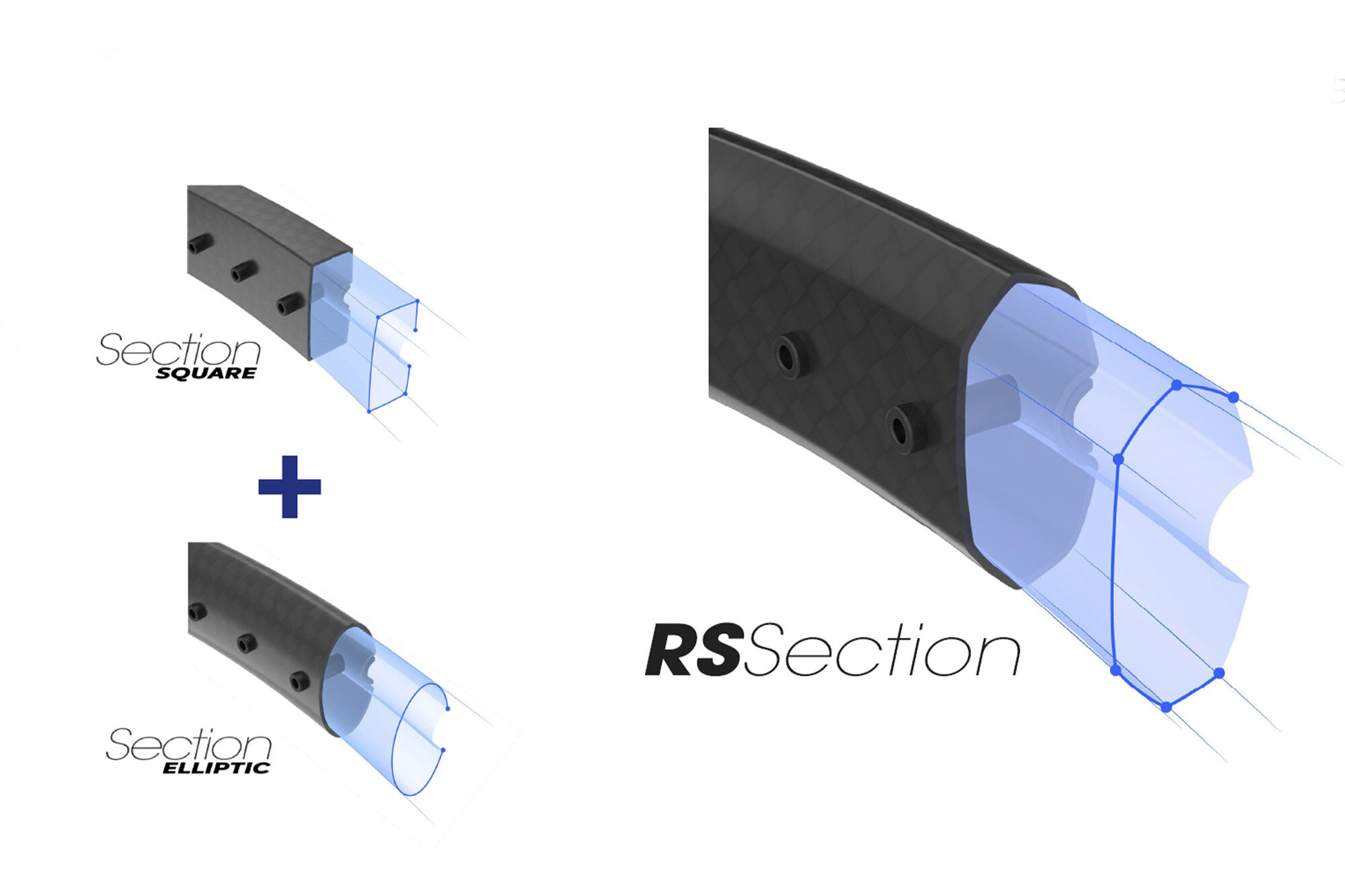 RS SECTION, THE BEST COMPROMISE BETWEEN POWER, CONTROL AND COMFORT
The RS section technology is unique with its 5 sides.
The specific angulation of this racquet limits the flex of the frame at impact to provide the best compromise of power, control and comfort.
RSL SECTION : FOR COMPETITORS AND REGULAR PLAYERS
The RSL section racquet range from Tecnifibre, from 280g to 295g, is 7% more muscular to generate more power.
RSX SECTION: FOR YOUNG COMPETITORS
The RSX section racquet range from Tecnifibre, is 11% more muscular to maximise even more power of light tennis rackets.