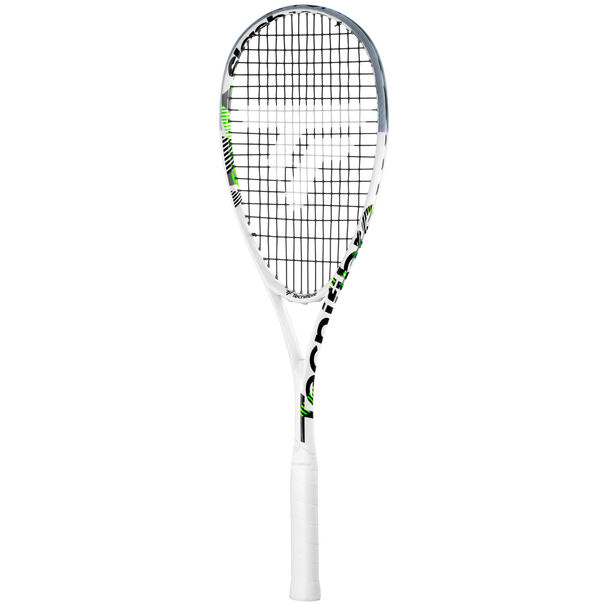 Maximum power with the SLASH 135
Description
SLASH THE CODES !
Designed for the new squash superstar, Mostafa Asal, the SLASH range breaks the mould of traditional rackets with "open core" ergonomics, a new construction that maximises power and an exceptional look.

All the rackets in the range are equipped with X-TOP revolution. No bumper, 100% performance, a completely new racket head construction where the bumper has been replaced by a combination of active fibres for maximum resistance, speed and playability. The plastic bumper has been replaced by a mix of aramid fibres, the most impact-resistant material, and a PTFE treatment to improve slide and protect the frame against abrasion from the floor or walls. Without the bumper, the racket becomes much smoother and penetrates the air better for maximum swing speed and power. With the plastic replaced by this material, there are more fibres in the racket for greater responsiveness and less vibration for greater comfort.
Designed for attacking players looking for winning shots, the SLASH 135 squash racket is the ultimate in power.

135 g weight for greater frame inertia, providing more power with less effort.
To optimise power even further, the racket is built using YOKE POWER TECHNOLOGY: larger and longer 485 cm² head to increase string elasticity, narrower open core with external reinforcements for greater rigidity and a larger 390 mm² oversize shaft for maximum power.

Innovation like this calls for an exceptional design. A sleek white base and X-TOP in light grey for pure elegance. From a colour point of view, a strong choice with fluorescent green in a graphic weave. The TF logo has been "slashed" by Mostafa to blend in with the Tecnifibre lettering and the racket frame.

The epitome of elegance and modernity.
Maximum power
X-TOP revolution
The most inertia
Synthetic Gut black string
The epitome of elegance and modernity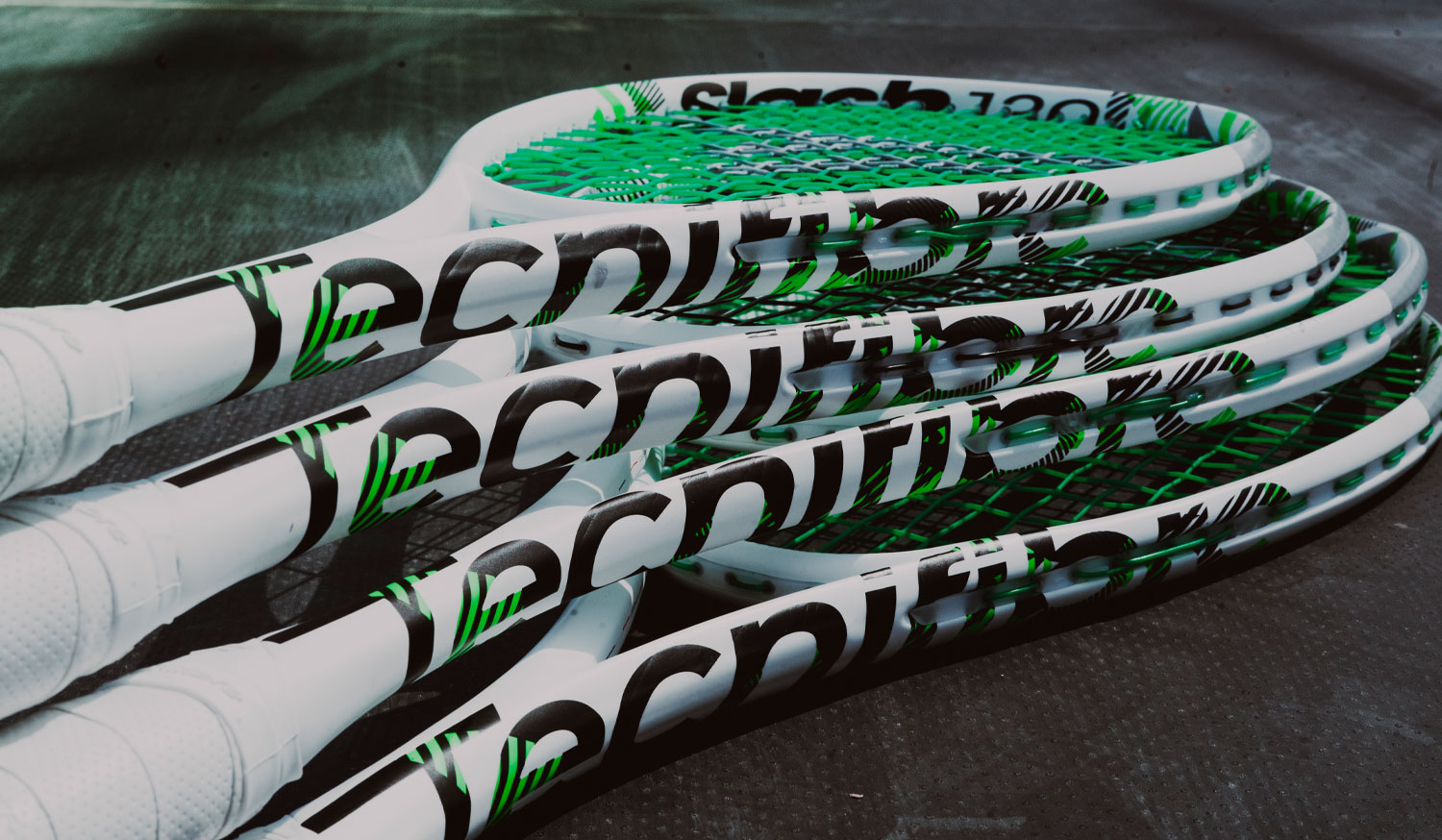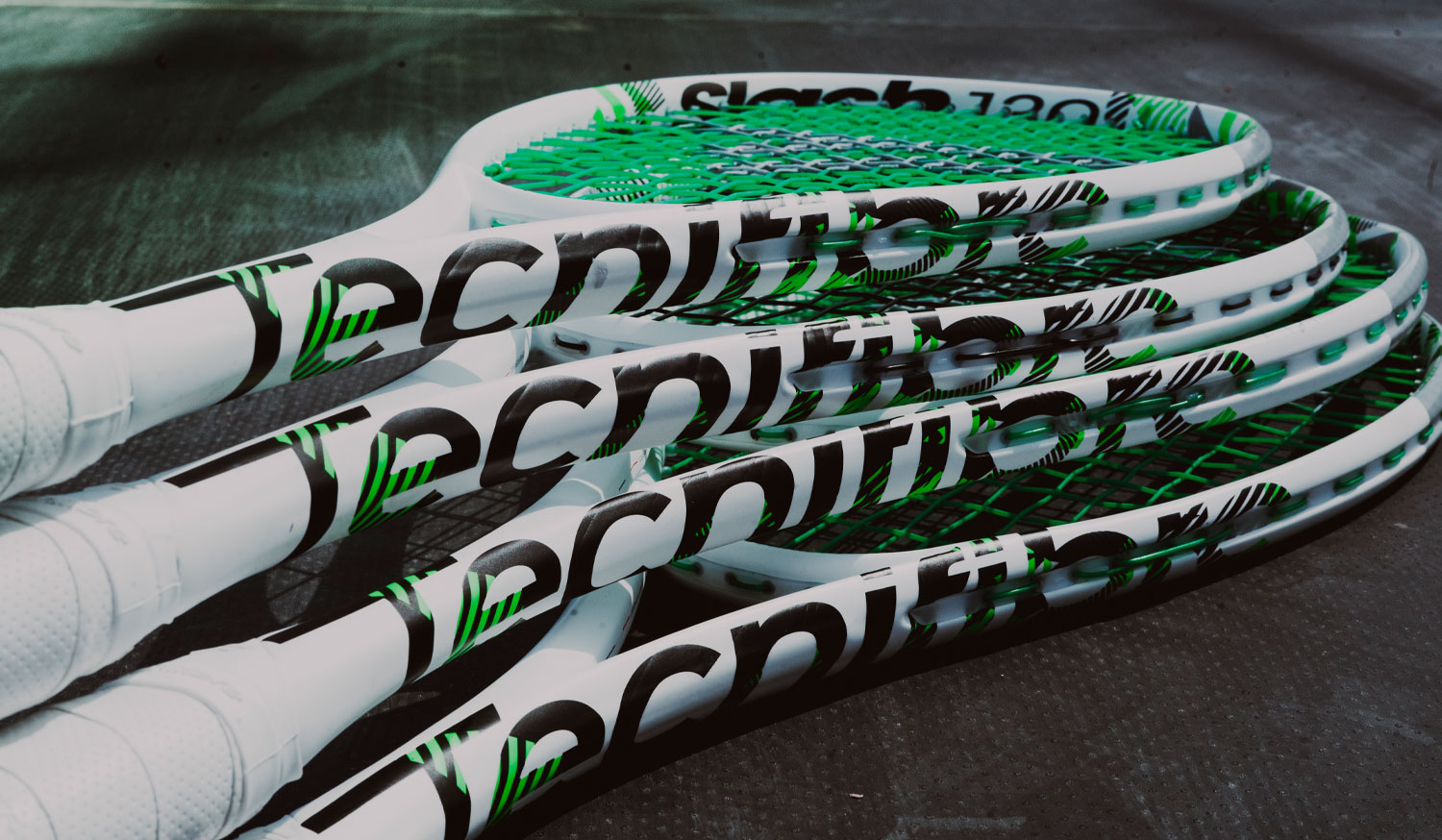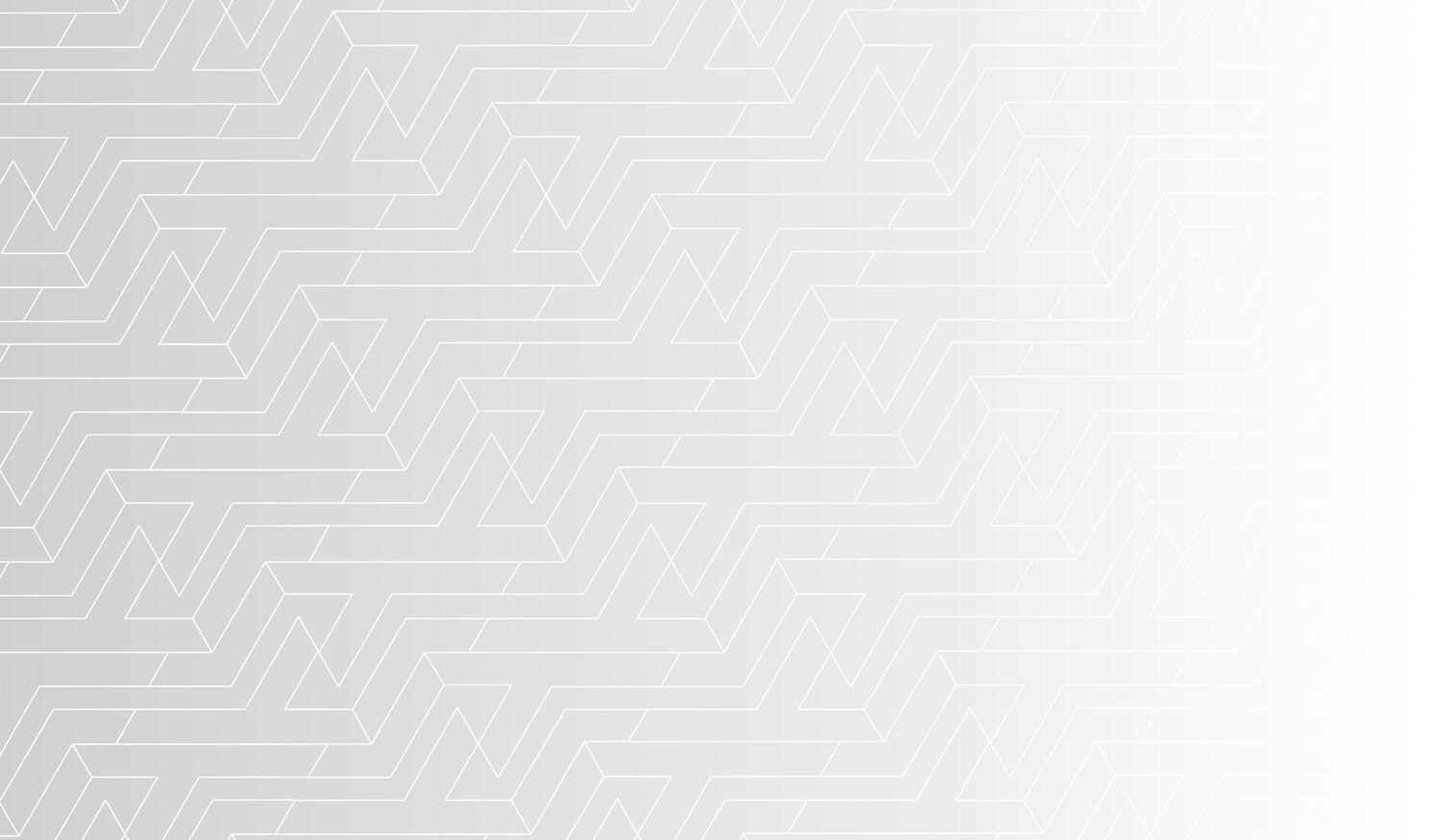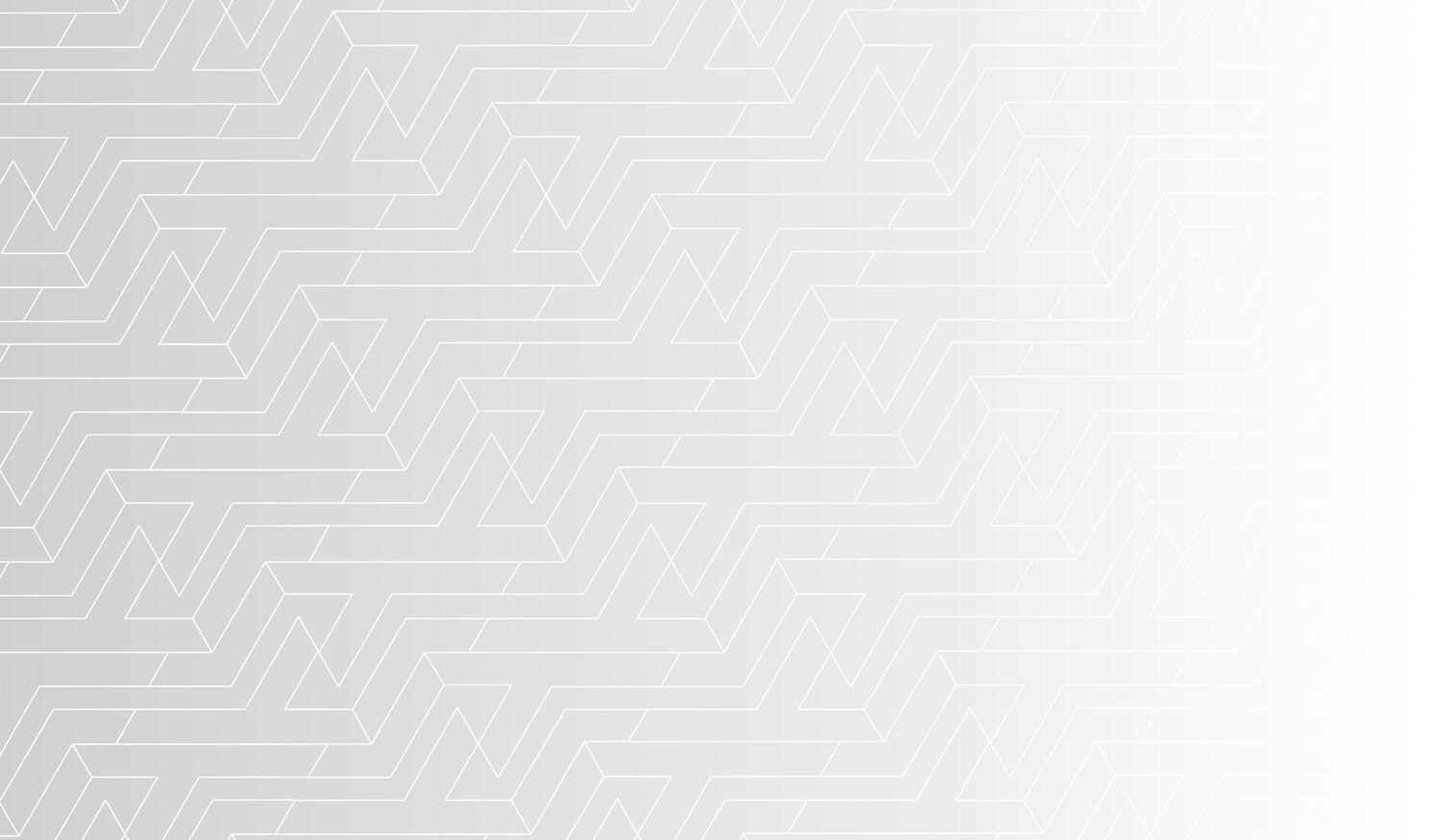 Details
Range SLASH
Material Graphite
Head size 485cm² / 75in²
Weight 135g / 4,8oz
Balance 362mm
Length 68,5cm
Stringing pattern 14x18
Stringing presence Yes