3 TIPS TO BECOME STRONGER MENTALLY
How can we be stronger mentally? The Tecnimag has some advices for you.
Your level of play can be taken one step higher by focusing your attention on playing every point with the same intensity.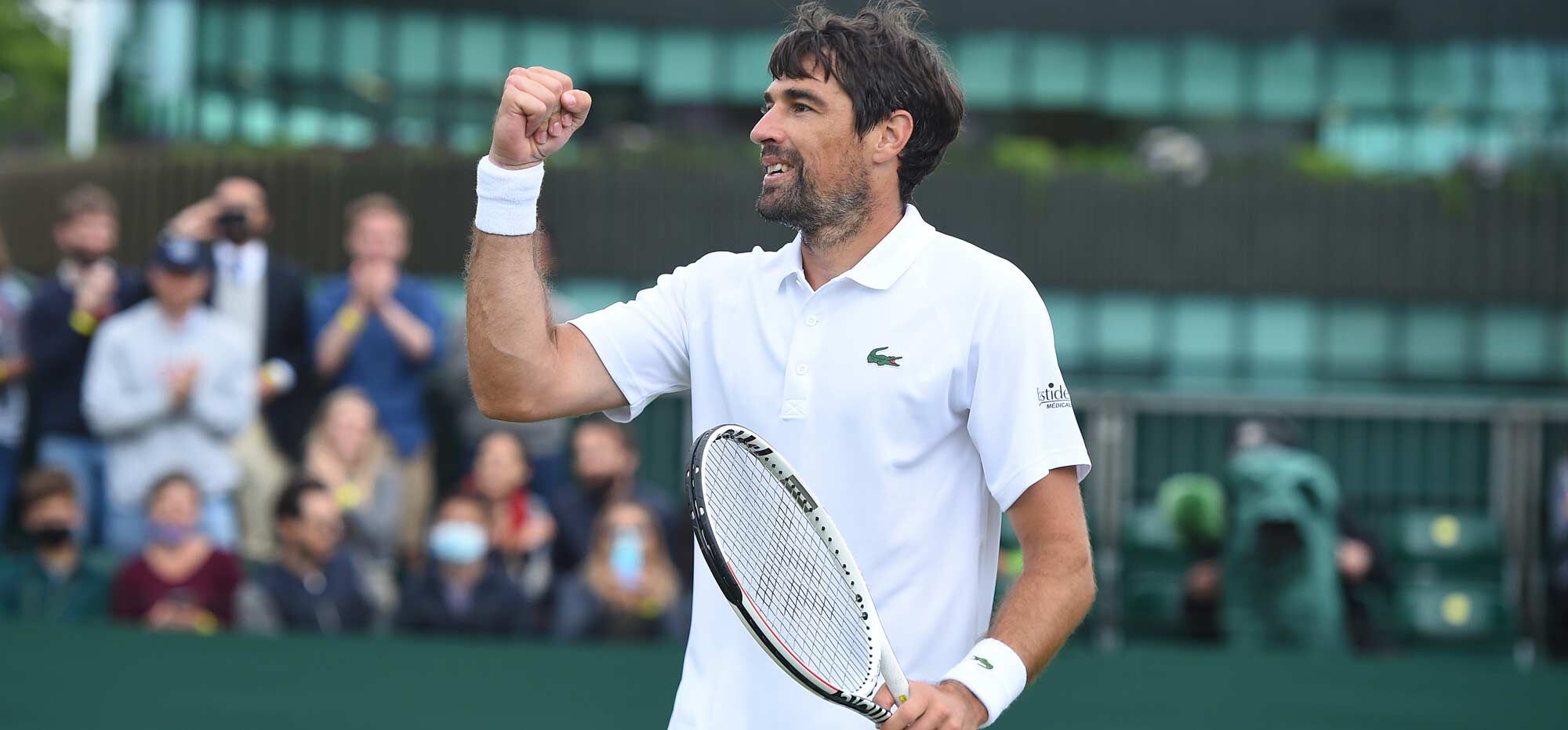 Analysis: With a specific method, your focus can quickly increase.
No matter what you are thinking, you are probably not playing every point with the same intensity. Are you aware that you are more concerned by the game or set point than one point at a time?
Many moments of the match can cause this decrease of mental intensity. For example, after I won the 1st set, I often slow down and starts making unforced errors. When I am easily leading, I mentally check out of the match.
Or what about those moments of frustration after missing an easy shot? Perhaps even a good luck from my opponent? In two minutes, you can remember these moment and end up losing 3 games in a row. A lot of players deal with this problem without knowing how to avoid it.
The first step is to help them to become aware of this decrease of focus. Simply by leaving his comfort zone a little bit more every day, he can learn how to condition his mental state on the court without any help.
3 clues to progress
1ST KEY : DEFINE THE OBJECTIVES
1/ Questions to be settled
To begin well, it is necessary to ask yourself good questions first, and to answer it sincerely, having taken time for reflection:
Why do I train?
Why I make competition?
What are my objectives in means and long term?
These questions can seem simple at first glance. They are however deeper than they have air of it.
And answers to these questions lead to make decisions which are needed to construct adequate plan intelligently.
2/ Defining your objectives: methodology
A good objective has to be ambitious, but also to remain reachable. What is discouraging than a search which seems impossible?
Progress is stage-by-stage made, and objectives follow the same logic.
You can therefore define objectives in short, medium and long-term to accompany your progress.
CONCRETE EXAMPLE OF A METHOD FOR DEFINING OBJECTIVES
Situation:
You are 15/5 and want to move up to the 2nd series? Perfect!
Potential short-term objectives: analyse your strengths and weaknesses (physical, technical, volleying, back court...) to establish game plans that correspond to you
Potential mid-term goal: Go up 15/3 having adapted your game plan to your previous analysis
Long term objective: To move up to the second series
Some good practices:
Write down your objectives in black and white and note your progress. This step will help you to make them more concrete and real
Write down your goals in positive terms so that it is a challenge and not a chore.
It is important to set performance goals and not just results goals. Following a game plan is sometimes more important than winning. This is what could help you win all the next ones!
2ND KEY: BE MORE CONSTANT IN TRAINING
1/ Learn not to accept making mistakes in training
Very often, we make a lot of mistakes in training without being bothered more than that. But, paradoxically, these same mistakes drive us crazy in matches. The idea here is to reverse the process, not to accept mistakes in training but to be more tolerant of them in matches.
It is fundamental to have a precise intention on each shot. I play a zone on each ball with a quality of ball speed / effect / trajectory that I choose.
At each fault, you have to say "NO" to yourself and immediately make the effort on the next ball, especially on the footwork in order to put the ball in the court. If you are more demanding on your placement you will considerably reduce the number of faults.
90% of unprovoked errors are the result of a bad process:
I play without real intention
My placement is not precise
The shot played lacks commitment
Playing a whole practice with only 2 balls will push you to change your habits and get out of your comfort zone.
2/ Learn to link good series
It is common to slacken off after a good game or a good set and stupidly give up points to your opponent because you lack "presence".
How to do this in practice?
A good point, a good set should make you want to reproduce these good sequences.
Becoming capable of repeating a good shot 2 times, then 3 times, then 10 times requires a specific effort of concentration. Identifying a repetition goal, trying, failing, and trying again is the process that will allow you to gain "presence".
Service work is an excellent way to strengthen your ability to repeat good sets. You choose a zone in the service box according to your level and try to play 10 times in a row in the zone. Each time you make a mistake you start from 0.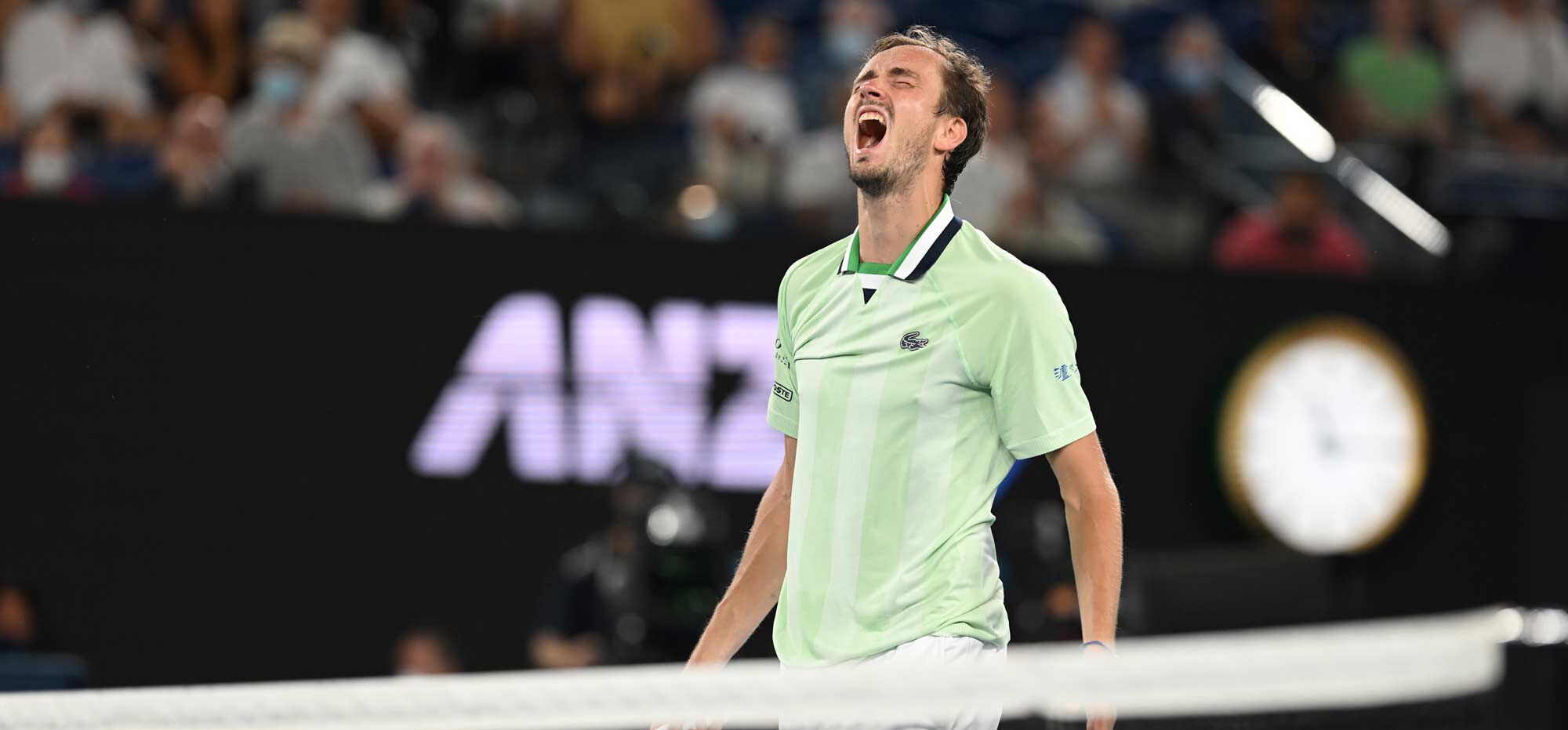 3RD KEY : IMPROVING SOLIDITY IN MATCH
1/ Getting closer to the ideal state of performance (ISP)
The ideal State of performance defines itself by 5 elements:
A form of amnesia which leads the sportsman to play in a quasi-automatic, instinctive way.
An element concentration /dissociation which means that the athlete is completely centered, focalized on his competition, with the deduction of all what outside.
A detachment of pain which leads the athlete to augment its tolerance in pain.
A perceptive change which defines itself by demonstrations of trance, of distortion of time, of distortion of reality.
A hard feeling of power and of control.
Every tennis player has dreamt about feeling that kind of state, and if it is difficult to achieve in the absolute, it is possible to set elements up to try to get closer to it as often as possible.
OUR 10 PRACTICAL TIPS FOR GETTING CLOSER TO THE IDEAL STATE OF PERFORMANCE :
During the match
Remember to breathe deeply and evenly to manage fatigue and stress
Always stay focused on the present moment. Don't think about external things and problems, which have no place during the match
Set up small routines (not necessarily as many as Rafael Nadal) to focus immediately on the next point
Focus on the positives. Did you make a big mistake with your forehand? Remember the very good forehand that allowed you to make the difference
Optimise the rest and recovery time between points to stabilise yourself physically and emotionally
Before and after the match
Write down your objectives for this match (game plan, emotional management...)
Take 10 minutes to relax and try mental visualisation (how to make a move, a tactical sequence, how to deal with a break point...)
Warm up thoroughly (joints, muscles) to be as ready as possible for the court
Review your match by going back to your notes to check that you have respected your objectives. Each match, whether it ends in a defeat or a victory, must above all be a learning experience for the next!
Surround yourself with positive people who share your project and your objectives
2/ Learn how to break a negative spiral

We've all been through a series of points or games with a bad attitude, frustration, or anger. What process should you set up to get out of this negative spiral?
In these moments of tension, the solution is to find positive things that will guide you in the right direction.
But how can I implement this in a match?
If I am in the first set, for example, and I'm playing badly, I must keep thinking that the match is not over and accept the fact I wasn't at my best at the start.
The second set is a new challenge to figure out. There's still a chance, so I must step it up and play this chance like it's my last.
Looking for an opening will help you to get to something else and get away from a frustrating moment.
It's a process that allows you to come back to the present, forgetting the frustration and looking forward
I made a good forehand, I won a tough rally, my opponent is missing a lot on the backhand side, an opening is motivating me and I'm able to come back in the match.
The habit of having clear intentions in my shots, the capacity to be present at every time on the court, my resilience in the match and being able to forget frustrating moments are all performance levers.
In the same way that becoming technically or physically strong takes time and requires a lot of work, becoming mentally strong is a long process.
Don't judge you. Take up challenges and get away from your comfort zone by entrusting you to skilled professionals.