HOW TO PREPARE WELL FOR AN IMPORTANT TOURNAMENT? BY PHILIPPE DEHAES
For both amateurs and professionals, the management of the tournament calendar is important. Here are some tips that will allow you to be in the best conditions to perform well when it really matters.
WEEKS BEFORE THE TOURNAMENT
Training
We have seen in a previous article how to study your player profile.
In your club, you can first make an appointment with one of the coaches to understand your game schemes better. Caution here: there is no point trying to make important technical changes because you will not have time to correct them. Practice setting up game situations that will improve your tactical understanding of the game. Work on your strengths and especially how to use them. Hit a lot of balls and put intensity into your workouts. Plan at least 5 sessions.
Getting ready physically
Always within the framework of your family and professional organization, it would be appropriate to prepare well physically. Indeed, if you want to play the final, it will take at least four games to reach nirvana. Each case being different (age, weight, level, medical history ...) I invite you to take advice from a physical coach who can make you a program tailored to these different characteristics and the time you want to devote on this.
Playing preparation tournaments
After your weeks of physical preparation and tennis, it's time to really get into it.
To be a good competitor you need to play games, a lot of games.
It is the competition that builds the tennis player. Whether you are a professional or an amateur, take time to experiment your strategy in a real match.
Join the previous weeks in other competitions to prowl your tactical patterns and concentration rituals. Even if you expect less on this tournament, it is key to play this test as real as possible. Try to be accompanied by an experienced person (ideally your coach) who will give you feedback on your performance. Indeed, experience tells us that a player often lacks objectivity when analyzing his match.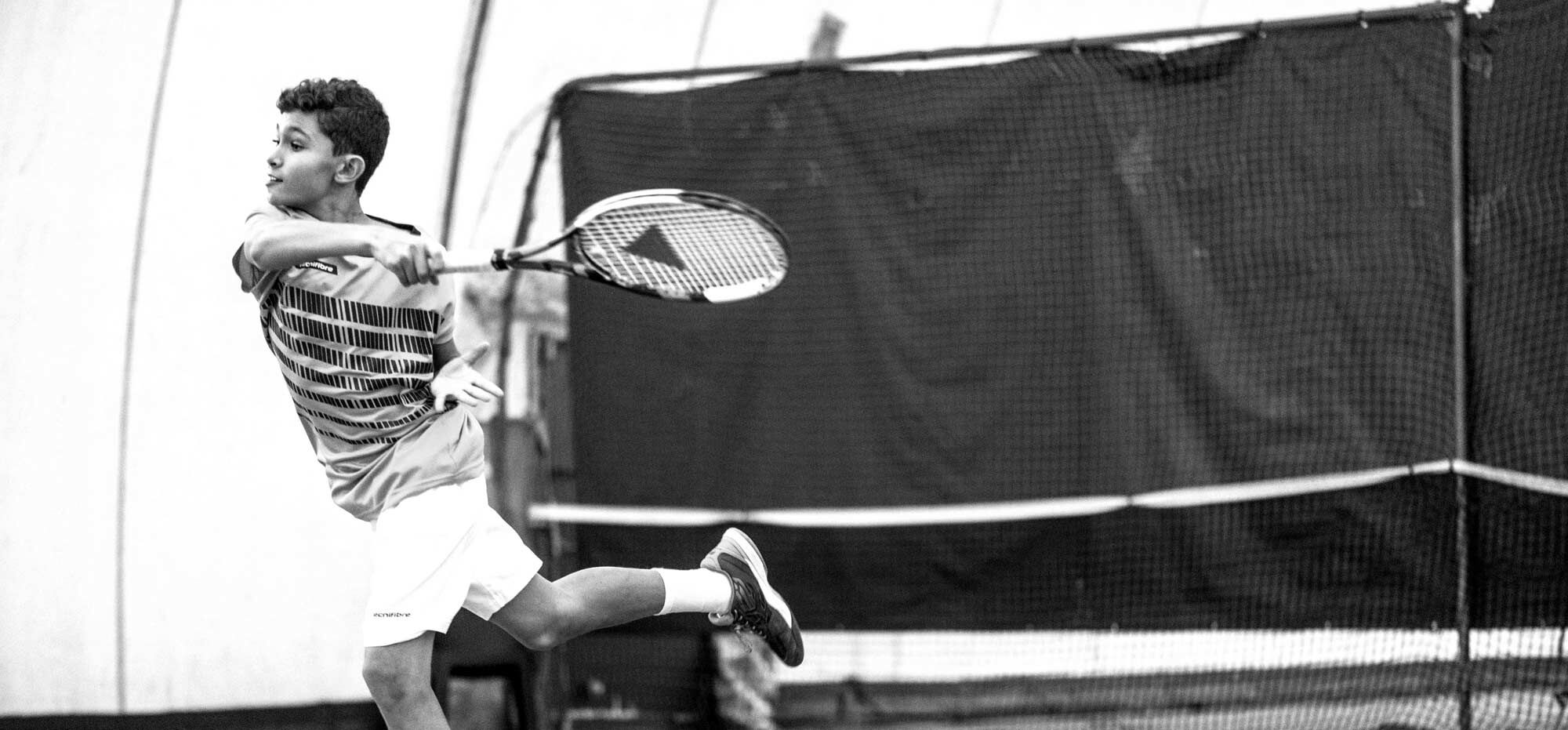 "He who fights can lose, but he who does not fight has already lost."
Bertolt Brecht
Author
DAY OF THE MATCH
Preparing your bag
This is one of the rituals whose importance must not be neglected. Do not prepare your business in a hurry or under stress. Your bag must provide:
-2 rackets with new grips and strings
-A towel
-Drinks and food
-Good balls
-A small kit for injuries
-Some clothes in case you sweat a lot
Planning your match
You work a lot and you are under pressure at work. Therefore, it seems impossible to arrive in the best conditions at any time. However, you will have to make the necessary arrangements to have 2 calm hours before. You need a buffer zone between the time you leave work and time you get on the court. This period is crucial because you will do the following things:
-Eat calmly before arriving at the club.
-Once you have arrived at the club early enough, soak up the atmosphere of the tournament (is there any delay? On what court will you play? on what surface?)
-Study the playing conditions (outside / inside, wind, sun, noise, lighting etc ...)
-Warm up physically (ankles, knees, hips, wrists, shoulders, neck).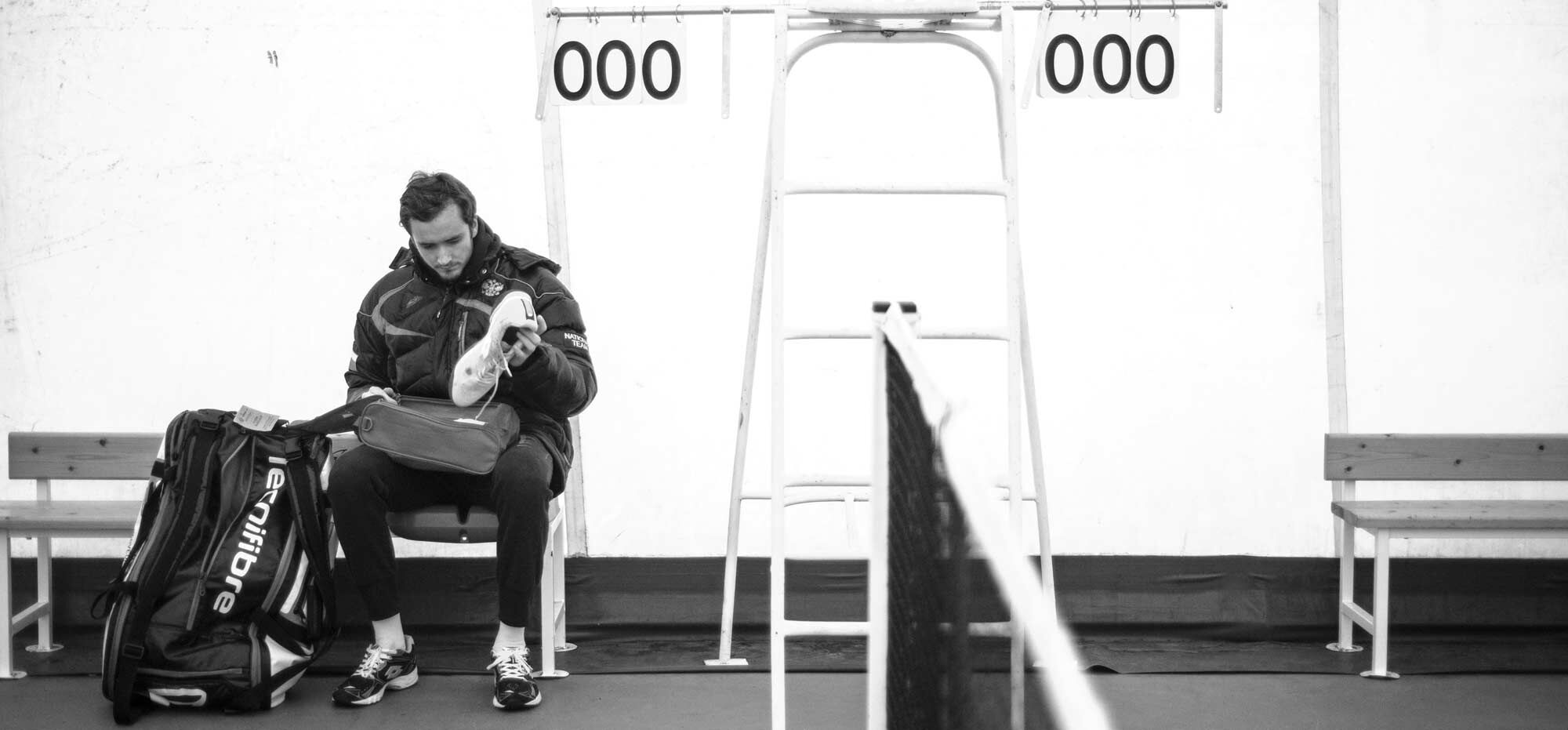 Do not study the draw
Do not waste energy studying all the cases. Stay focused on your routine, your operating system and your opponent of the day. If the latter is really better ranked than you, your chance to win is 1 in 10 and it is perhaps today that you will achieve feat because, do not forget, you have prepared your match well and work pays off!
Learning how to perform
This is the basic rule to understand: the result of your match, namely the score, will be directly related to your level of performance.
During the match, you have to stay focused on the tactical schemes that make you play well. Do not be focused on the score that could tense you if you are misled or distracted.
Never get mentally out of the game, in order to be able to make the difference on the important points, never get discouraged even if the situation seems compromised and always look for tactical solutions to win each point by scrupulously respecting the rules.
Think about what you have defined without looking at the score.
Feeding during the match
Think about feeding during the game. Remember that 1% of your body's weight loss in water decreases performance by 10%! Plan an energy drink and water, in addition to bananas or other energy bars.
#FightSmart!