THE PRODUCTS USED BY NOUR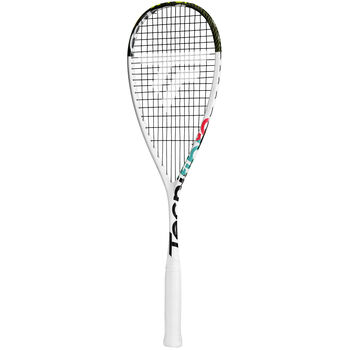 Date of birth
01/11/1995
Nationality
Egyptian
Strong hand
Right-handed
Top PSA ranking
N°1
Course
World Championships 2015, 2016, 2018-2019, 2019-2020, 2020-2021
El Gouna International 2021
Black Ball Squash Open 2021
British Open 2016, 2018, 2021
Egyptian Open 2020
Windy City Open 2020
Tournament of Champions 2016, 2018, 2019
World Team Championships 2012, 2016, 2018
Saudi PSA Women's Squash Masters 2018
Hong Kong Open 2017
Player's career
Nour El Sherbini is one of the most exciting players on the PSA World Tour and has made history at the World Championship and British Open - the two most prestigious tournaments on the PSA World Tour - in her short career. She has four World Championship titles to her name, with only Sarah Fitz-Gerald and Nicol David having more world titles.
She became the youngest World Junior Champion in 2009 at the age of 13, and the Egyptian became the youngest finalist on the tour in June of the same year, finishing second at the Miro Classic. She broke into the world's top 50 at just 14 and won her first title at the Heliopolis Open in 2010.
2016 was arguably El Sherbini's major breakthrough year, with her first World Series title coming in January at the Tournament of Champions before she became the first Egyptian to lift the iconic British Open crown two months later.
El Sherbini only played in four tournaments during the shortened 2019-20 season due to a recurring leg injury, but she was still able to reach the final of all four events.
In January 2020, the "Warrior Princess" reached the final of the Tournament of Champions in New York, but lost to Camille Serme, before winning the Windy City Open title in Chicago. Once again, she got the better of El Welily in what was the former world number one's last final on the PSA World Tour. Her season ended with a loss in the final of the Black Ball Women's Open, with Hania El Hammamy winning and claiming her first Platinum title.
In her return to the field after a six-month suspension from the tour due to COVID-19, Nour El Sherbini reached the last four of the PSA World Tour CIB Finals, before winning the Egyptian Open CIB title in front of the Pyramids for the second year running. She regained the world number one ranking after her home victory.