THE PRODUCTS USED BY HANIA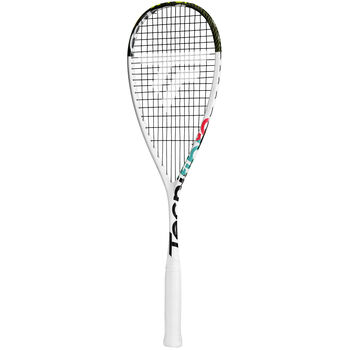 Date of birth
01/09/2000
Nationality
Egyptian
Strong hand
Right-handed


Best PSA ranking
N°3
Awards
Manchester Open 2021
World Series Finals 2020
Black Ball Squash Open 2020
World Junior Championships 2019
British Junior Open 2017,2019
Player's background
Hania El Hammamy is part of the Egyptian generation that came to prominence in the early 2000s.
Hania El Hammamy has already made a name for herself in the world of squash, becoming the youngest player to win a first major title on the PSA World Tour, after winning the 2020 CIB Black Ball Women's Squash Open at the age of just 19.
2021 has been a year of consistency for El Hammamy, as she has reached the quarter-finals or better in every event she has entered, including four finals during that time.
Her year began with a quarter-final finish at the CIB PSA Squash Open Black Ball, before reaching the semi-finals of the El Gouna International. El Hammamy then reached the final of the CIB PSA World Tour Finals, before winning the Silver level Manchester Open, beating Sarah-Jane Perry in two sets in the final.
The Egyptian reached the last four of the Allam British Open later in the month, before reaching the final of the U.S. Open presented by Truist and the CIB Squash Open Black Ball to end her year. These results put her in the top three of the world rankings for the start of 2022, reaching this mark for the first time in her career.