AN "AMERICAN DREAM" FOR "LES PETITS CROCOS" AT THE MIAMI OPEN
3 "petits crocos" had the chance to live a real "American dream" in Miami, during the 2022 edition of the Miami Open tournament. Théa, Tristan and Sébastien were able to live an extraordinary experience with a complete programme concocted by Lacoste and Tecnifibre:
-The first activity: a training session with Sébastien Grosjean, former ATP world number 4, French Davis Cup captain and mentor of the Les Petits Crocos programme. An opportunity for the players to discover a professional level training and to learn from a legend of the game.
- Some creativity! Thea, Tristan and Sebastian were able to test their trick shot skills with the world's most famous "freestyler tennis". Certainly a different type of training from what they are used to!
-A dive into the Miami Open! An unforgettable day with the creation of a customized Lacoste polo shirt, an inspirationnal attendance to Iga Swiatek's training session, and the possibility to exchange a few words with Arthur Rinderknech to find out about his journey to the professionals. ✌
-After all the excitement, Thea, Sebastian and Tristan watched some of the best players in the world competing from the Lacoste/Tecnifibre VIP suite at the Hard Rock Stadium.
An inspiring experience for our future tennis stars. Hoping to see these 3 players on the court in Miami in the coming years 🔥.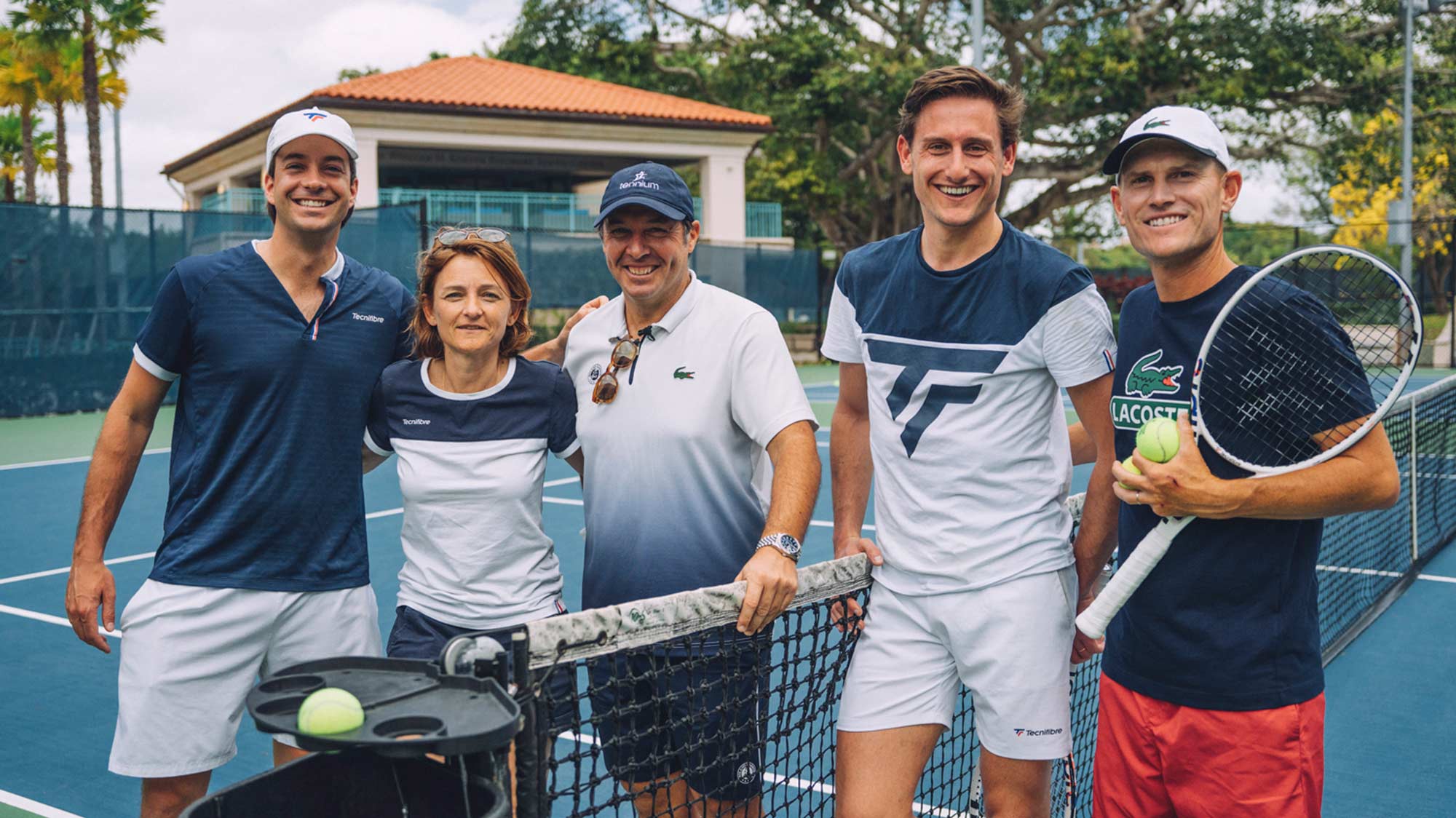 Les Petits crocos at Miami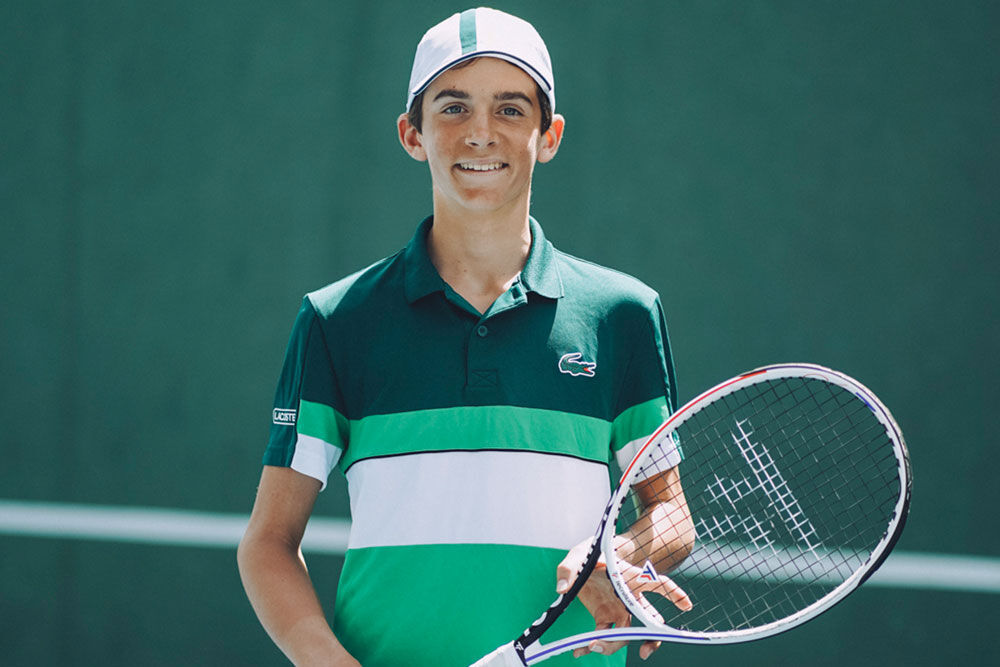 Sebastian Bielen (USA):
Fun fact: His mother was 146WTA for Poland and his father was a pro basketball player


Thea Frodin (USA) :
Material: TF-X1 300 + Blackcode 4S
Fun Fact: She played some of the tennis scenes in the film "King Richard" about the Williams sisters.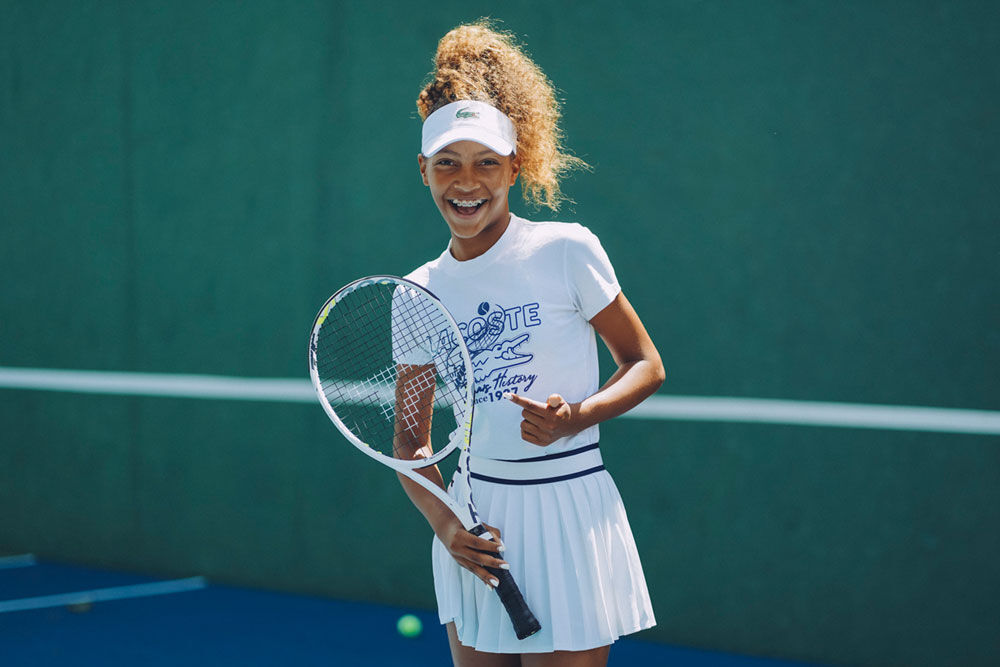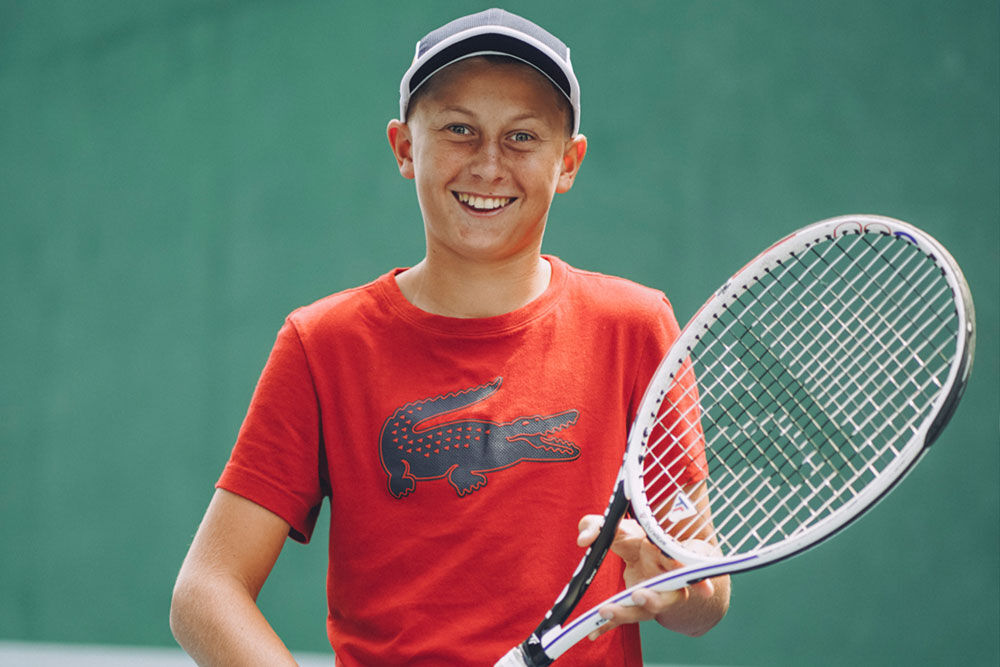 Tristan Dussault (USA):
Material: T-Fight 300 + Ice Code
Fun fact: He's one of 5 kids of the dussault family, all of them play tennis and they travel everywhere together
WHAT IS LES PETITS CROCOS PROGRAM ?
In 2018, Lacoste and Tecnifibre came together to establish Les Petits Crocos, a mentoring program with as mission to bring the best talents from around the world together and help them unlock their full potential.
Members of the Les Petits Crocos are between 11 and 14 years old and considered the best of their generation.
The goal? To look for tomorrow's champions while passing on René Lacoste's values at a young age.

Les petits crocos key milestones :
In 2018 - Launch of the program
The first promotion of Les Petits Crocos was revealed at the Nitto ATP Finals in London.
In 2019 - Training camp with Daniil in Cannes
Training camp for the Petits Crocos in Cannes in 2019 at Daniil Medvedev's home!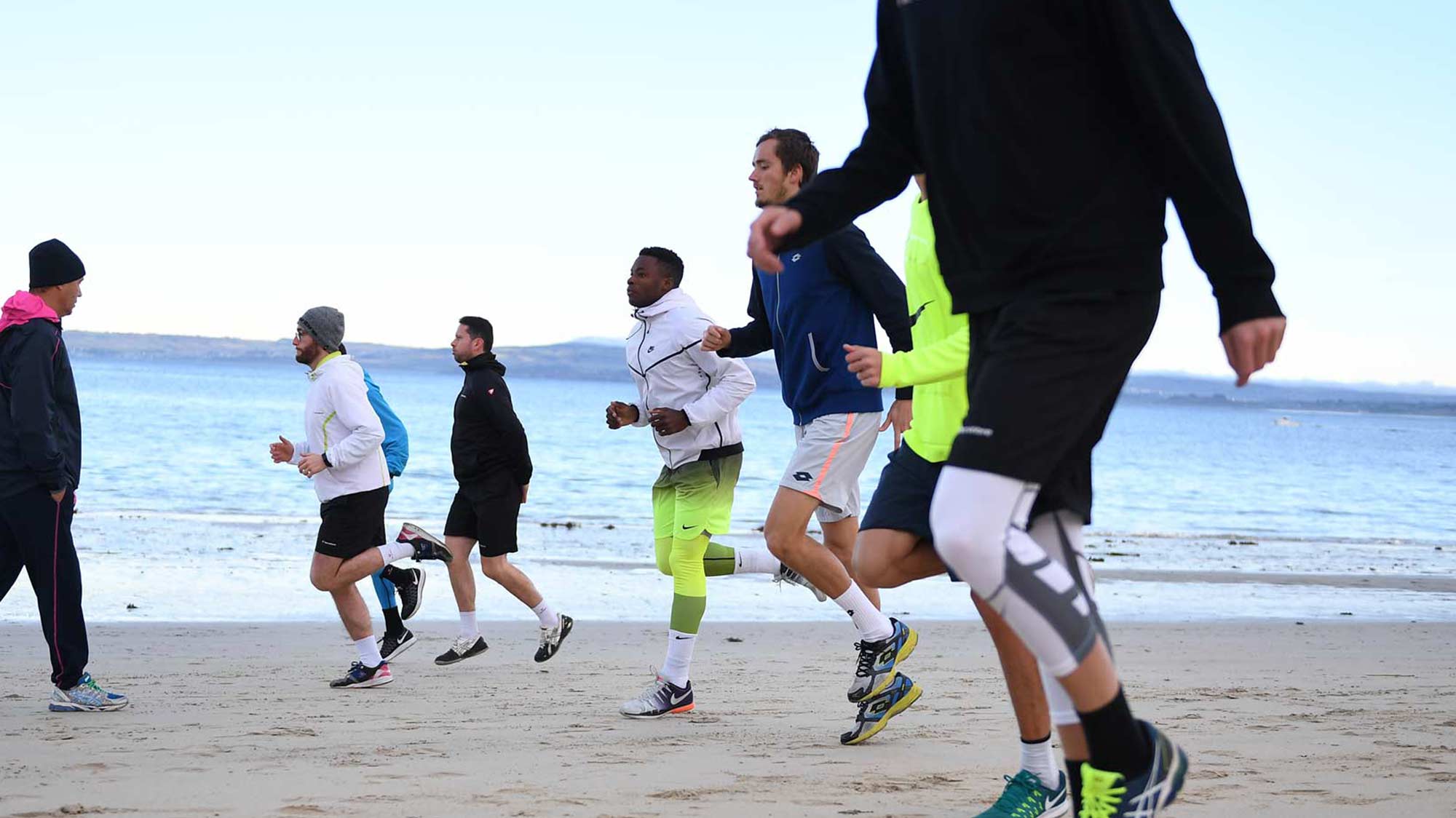 In 2021 - "Le Mondial Lacoste"
Meeting with Sebastien Grosjean - the new mentor of the program - during Les Petits As - Le Mondial Lacoste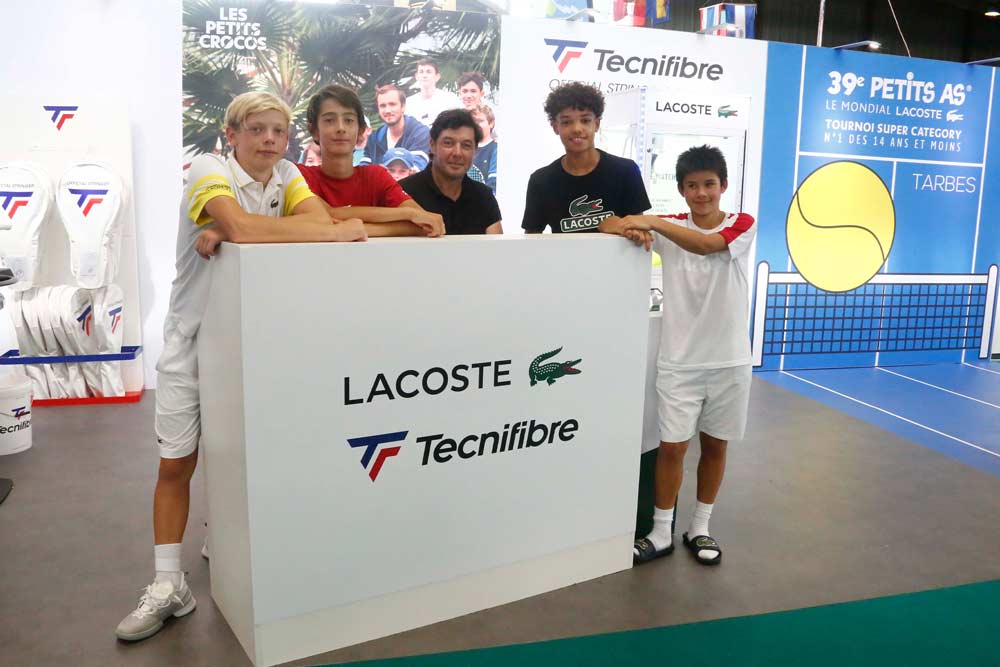 In 2022 - Miami Open
The story continues with 3 Petits Crocos (Sebastian Bielen, Thea Frodin and Tristan Dussault), at Miami Open.
This is another important milestone for this global program, taking place for the 1st time in the USA!